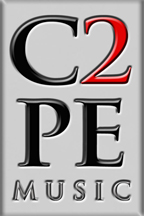 March 2013
NEWS
Our first EP "Now We're Getting Somewhere" is available now for purchase or digital download on CD Baby, iTunes and Amazon. Please log in and write a review for us!
Details and graphics are in our new Discography section. Check it out, and let us know what you think.
We are currently working on a second batch of songs for a second release later this spring. That will likely be a full LP album.
We have entered two new songs from that LP, "Casualty" and "Dream", into the Avid / Abbey Road contest in March 2013. We will need your votes and support for that contest.
Thanks!
John, Doc and Chuck
band rock band indie band guitar bass keyboards drums led zeppelin rock hard rock intellectual eclectic eagles songwriter songwriters producer producers manhattan producers alliance manhatpro bob mould rob pollard guided by voices sounds like sound like fender stratocaster telecaster p-bass precision bass gibson les paul invader es-137 martin gretsch drums zildjian cymbal sabian casualty dream let you down come on strong coming my way shallow now we're getting somewhere trip the fuse chuck callahan charlie doc callahan john earle itunes amazon cdbaby spotify facebook pro tools digital performer waves uad native instruments